Irfan Hasan – Painting large from a single squirrel tail brush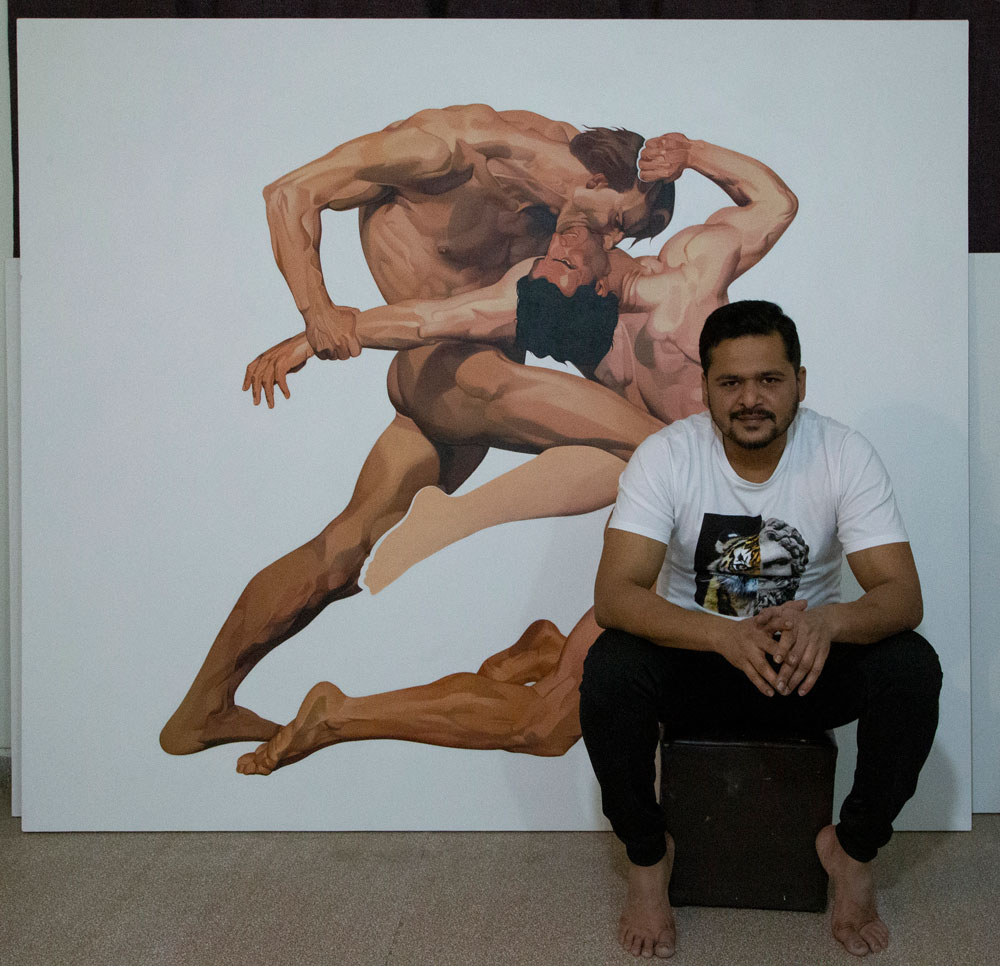 The art of Irfan Hasan is deceptively complex mainly because he mixes the classical with the contemporary with seemingly unnerving ease. Layered with realism, his art is rooted in his learnings from miniature paintings and is visually sophisticated. Much like his Instagram account, which is polished – splayed with beautifully composed, editorial-grade posts. Everything draws you in – his human faces, the dripping portraits, stretched and torn skins, empty spaces sandwiched amongst naked flesh. They orchestrate brain triggers in the beholder. His art seems less composed and more conjured through a wild, voyeuristic, yet tender eye. I reach out to him to understand his world, and Irfan is gracious, generous with his time, and embraces the inquisition.
Our Interview
Was art a big part of your childhood?
The journey which eventually led me to find a home in the visual arts was driven by various key factors such as my love for Urdu literature, music and cricket. Initially, I conformed to my parents' wishes to take up Science and pursue medicine, naively not understanding that studying Biology means more than making beautifully detailed illustrations of human anatomy. Although I wasn't too bad at my studies, I realised at an early stage that my most valuable contribution would be in the realm of designing, painting or being part of some creative field. During my high school years, I was often driven to skip classes in the pursuit of new adventures.
Having lived on the outskirts of the city for most of my life, the old parts of my hometown Karachi intrigued me. The colonial architecture from the British times was a very new experience for me. Karachi is a densely populated city. It gives shelter to many communities, ethnicities and faiths. Looking at the old churches of Goan, Christian and Hindu temples drew my attention towards culture and the arts.
While roaming around the city, I came across the old books shops near Khori garden. This is one of the most crowded wholesale market in town and is situated near the Karachi port. There were shops of second hand imported old books, which piqued my interest in the arts. I can definitely say that the time I spent looking through these books taught me valuable lessons which I would go on to incorporate in my own practice.
I started collecting books of old western masters such as Peter Paul Rubens, Rembrandt, J W Waterhouse, Degas and many others. Copying the figurative painting of old masters from those books became almost an obsession. The Nudes by Kenneth Clark and a book of Caravaggio's paintings published by Phaidon were my first purchases, and hold great nostalgic value for me. Around the same time, I started reading the English newspaper – Dawn. I would look forward eagerly to the Sunday special edition, which included the "images" magazine. This magazine opened my eyes to the art world in Pakistan. Through this, I was introduced to many renowned artists such as Ismail Gulgee, Sadequain, Jamil Naqsh, Bashir Mirza, Shahid Sajjad, Colin David and many more.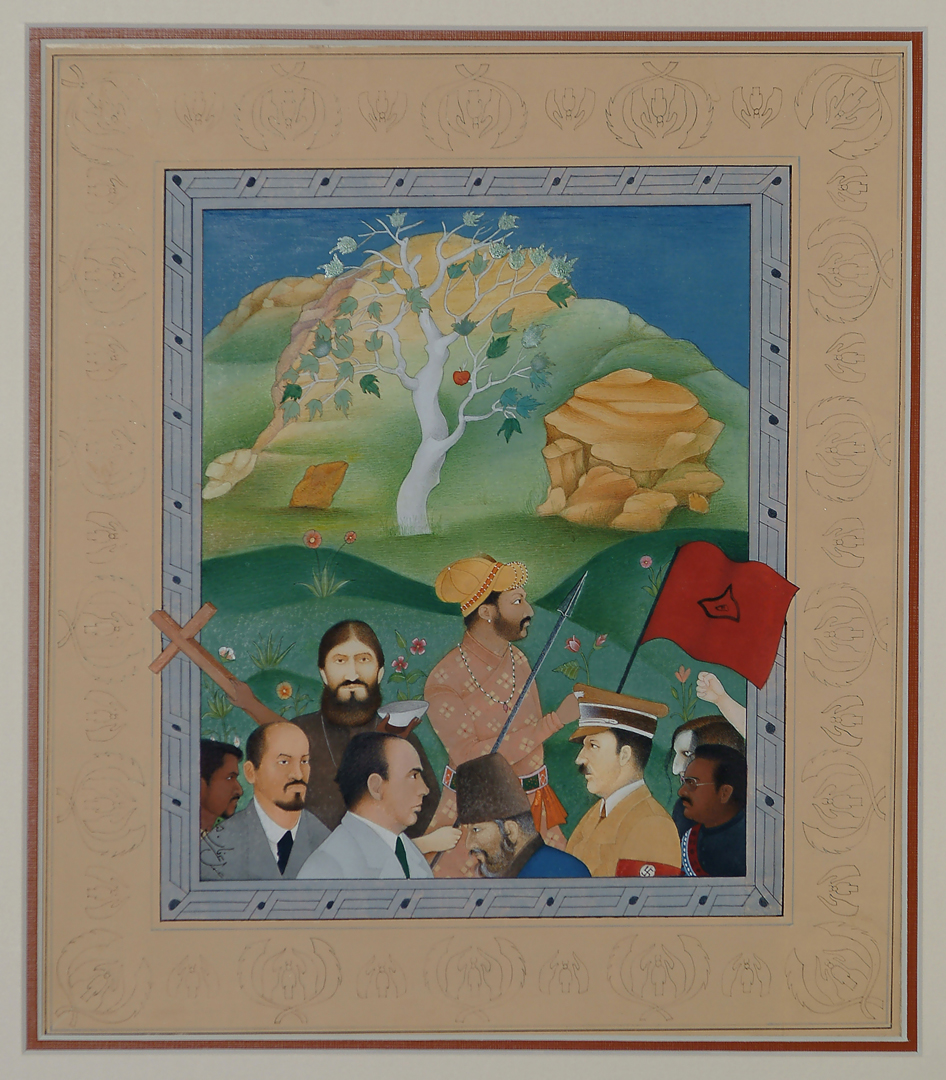 You majored in Indo-Persian miniature painting. What were the reasons behind that?
When I joined the National College of Arts (NCA), my aim was to pursue painting (western style) as my major. Over time I managed to learn the basics of oil painting and other western painting methods through the books of old masters and tutorials by the renowned faculty of the College. When the time came to opt for a major, one of my tutors suggested that I should take up Miniature Painting as he felt that as this was the most unique and challenging course offered by NCA, I would hone my skills further through this art.
Initially, I decided to take up his advice and chose miniature because I wanted to learn new painting techniques, however, during the process, I struggled to portray the true essence and rules of the miniature. I tried my best to understand the stylisation of this art form. The rendering, drawing and the perspective in my paintings were against it because the western view was already dominant. Eventually, I was able to embed the techniques of miniature to my own style and create my own observations of life through my unique style. My struggles in this process were not only confined to me, in fact, my final assessment was also delayed because the jurors who were deliberating on the final marking were divided into two groups. One group was convinced that my work came under the umbrella of painting while the other disputed this and felt that it was miniature.
Early works
how key is the story in your art or is it about capturing an emotional point?
Having been an avid reader from an early age, it was only natural that my love for the art of storytelling would also be woven through my art. When I was studying miniature, I was assigned to recreate the Mughal and other Indian and Persian manuscripts to learn the technique and structure of the painting. This practice really helped me to take my own work to another level by adding my personal reflections and creating new compositions. It is not only the technique behind miniature that fascinates me but also the storytelling and stylised representation of figures, mythological creatures, demons, gods, kings and humans. The early works after my graduation were heavily influenced by fiction and surrealism. The later works became more minimalistic, but they still carry some influence on storytelling.
Sometimes, the story is direct, graphic and minimal, and sometimes it is multilayered and surreal.
The eye of the painter in your works is almost surgeon-like; the skin and the human form is stretched, washed, contoured, or mirrored to meet your idea. Can you take us through your thoughts…?
The human form has always been a subject of great fascination for me. In my opinion, the figurative and portrait painters are born with a set of unique observations and skills. My own interest in the human form developed through my study of the actions of the old western masters. A person who could paint a human figure realistically with immense observation skills, I felt I would not want to paint anything else. This might sound naive, but this is a factor I continue to believe in!
Initially, I took creating the human form as realistically as possible as a challenge, but slowly it became a part of who I was as an artist.
Whenever I paint an eye, I keep Peter Paul Rubens in my mind. When I paint flesh, my inspiration is Lucian Freud. While painting figures, the work of William Adolphe Bouguereau springs to mind. Rembrandt is my inspiration while creating light in my work. When I try photorealism, I keep the imagination of Chuck Close in mind. As a result, a significant part of my practice is, in reality, paying homage to all the masters who have inspired me over time.
What does the negative space in your work mean? Is it loaded with meaning or a medium to balance and draw the eye to the ensuing drama that is unfolding?
Negative space can have different meanings in my compositions. At times, it is well thought out and planned to make some sort of impact, but sometimes I literally just leave the paper blank. In some of my works, I have left the paper blank intentionally, to show the absence of some presence. Our eyes have become trained over time to see paintings filled with a variety of colours, textures, tones and motion. This, for me, is unnecessary, in fact, it is useless. When I paint a portrait, I want my viewers to examine the character of the person I am painting and take pleasure in each stroke, texture, tone and colour rather than be distracted by the background.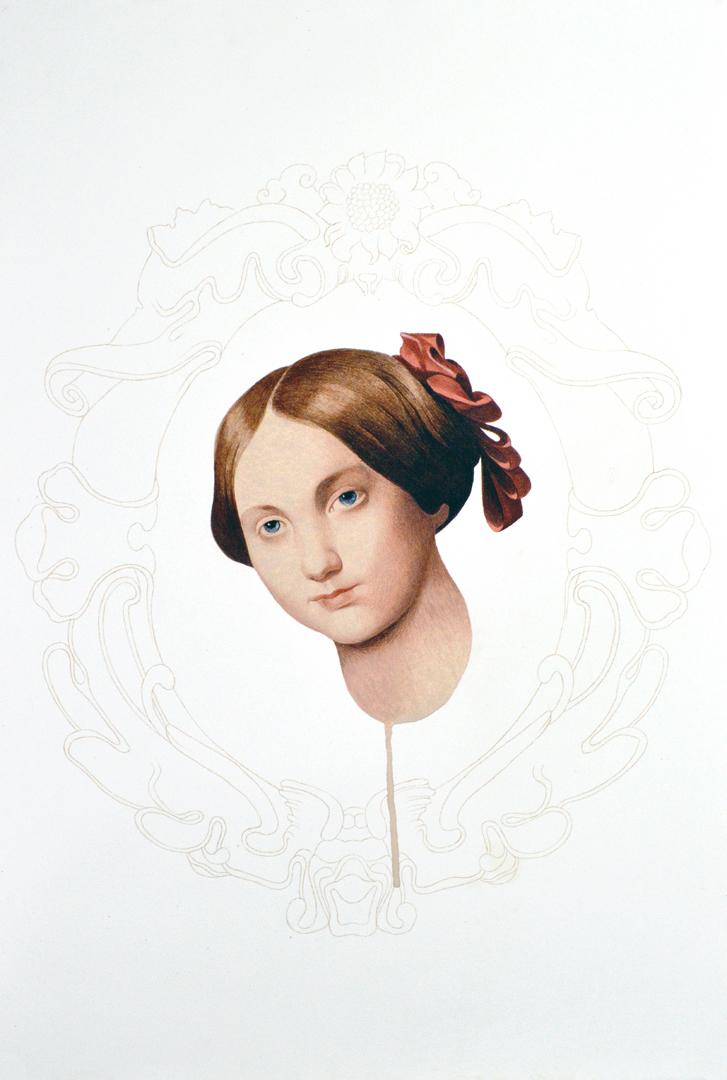 As aN Artist, one's own culture informs and inspires one's art a lot. But as your practice grows and you travel, you start gathering ideas and a finer understanding about a broader culture from around the world. How did that affect your art?
Looking back at my life, I am not the same person that I was before entering into the art world. Growing up in an open-minded yet traditional family, I struggled with a conservative and unaccepting society where art was gender-specific. It was a common belief that only girls could take up painting as a subject whereas boys had no option but to study engineering, medicine, law or join the armed forces. My parents, fortunately, understood my potential and passion and allowed me to study visual arts. Initially, my mother found the paintings of nudes very shocking as nudes are still a huge dogma in my society. However, she was always appreciative of my portraits of her.
Like most individuals who belong to the creative field, I also consider myself to being somewhat of a hunter, explorer and gatherer someone who is always exploring and learning new ideas to survive.
Without adopting new methods and expressing ideas in innovative ways, an artist would soon be extinct.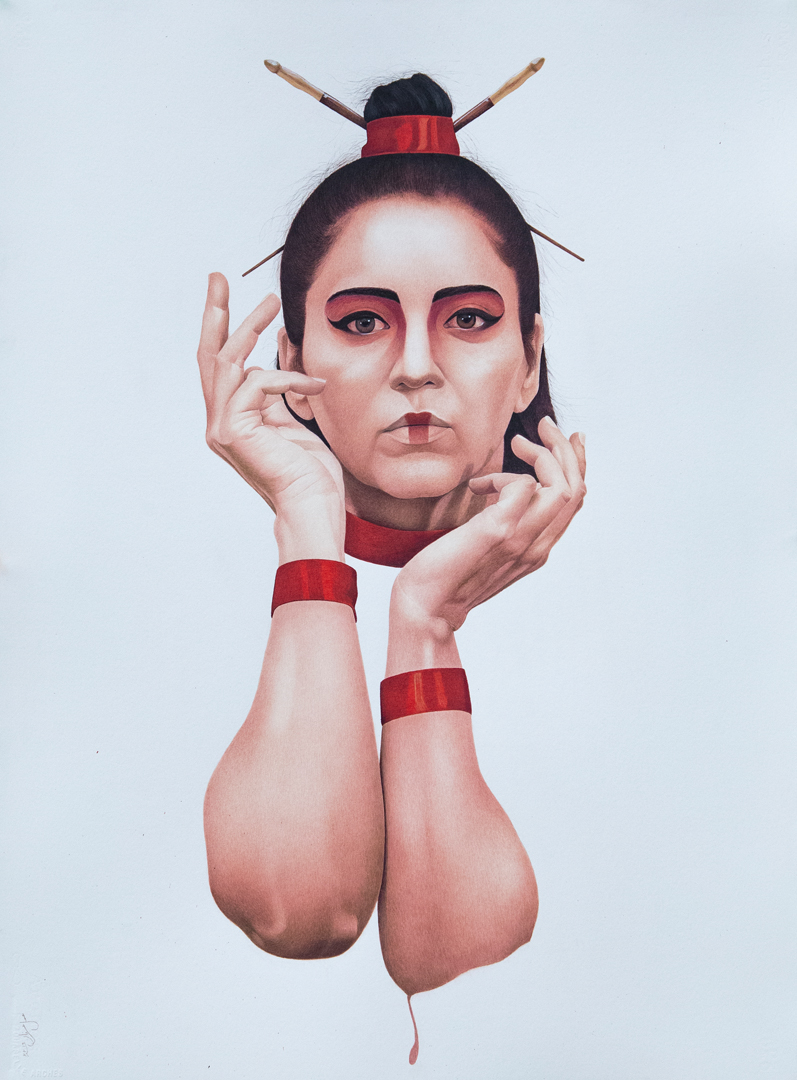 Hence the pursuit of education, taking on board criticism and appreciation in ones work, travelling, learning through residencies and fellowships have all contributed immensely to the development of my artistic practice and understanding. As artists, we start from a dot leads to a line and then goes on to connect like a chain. This connection gives room to grow as a person and practitioner. Similarly, the experience of my first local residency had a significant contribution to my latest international residency.
In eleven years as a practising artist, I have attended six major residencies, including the Commonwealth International Fellowship in Kolkata, Art Omi in New York and Kooshk in Tehran. All these residencies have allowed me to evolve as a person and an artist, especially those residencies that I was part of in neighbouring countries such as India and Iran.
What would you consider your first break-out show?
I have been part of many internationally curated group shows as well as international solo projects. However, I feel that my debut show in Pakistan was the major breakthrough in my career. After my graduation, I was offered a residency in Studio R M. It is founded by one of Pakistan's leading artists R M Naeem. I spent almost two years in this studio and produced over twenty works, during this period I received an opportunity to assist him as a tutor, meet other artists as well as continue my practice in a very serious professional way. As this was a fully-funded program, it gave me enormous room for experimentation. The nature of my previous training as a miniaturist meant that breaking the scale and adopting new mediums was very challenging for me; however, with his continuous feedback and constructive criticism, I managed to overcome my shortcomings. The two years under Naeem sahib's tutelage definitely broadened my horizons, taught me studio management skills as well as discipline. The works I produced during this residency were displayed at my debut show at the Indus Valley School of Arts and Architecture Karachi and Alhamra Arts Council, Lahore.
The show was a big hit and was reviewed in all the local newspapers and admired by the most influential art critics of Pakistan. Pakistan was going through a significant economic recession at that time, but I managed to sell all of my works to highly respected private art collectors. This led to other successful national and international shows, but I really do believe that it was this first show that was a key game changer in my career.
What has been your favourite series of work? Could you take us through your approach?
In 2016, I was invited to attend the Second Rybon International Artist Workshop, hosted by Kooshk Residency in Tehran. During the visit, I managed to visit museums such as Tehran MOCA, Reza Abbasi museum and the Golestan Palace. One beautiful afternoon at the Golestan Palace, I came across a beautiful watercolour painting of Abu Al Hassan Ghaffari, the chief court painter of the Shah of Iran during the Qajar period. I had already seen his works in books, and I copied one of his artworks during my undergrad, but I didn't know his name. It was a portrait of a musician, holding sitar and looking straight. It was a mind-blowing portrayal of a local Iranian musician. What really fascinated me is the blend of European realism and the Persian miniature. Somehow, I noticed that Ghaffari and I share common elements of the Eat and the West.
While travelling within the country, I felt as though the people in Ghaffari's paintings had come to life. Many of their characteristics and appearances strongly resembled those painted by the master. Exaggerated beards and facial features were commonly seen, intriguing me as a new subject to explore. My interest lay in making portraits of people that resembled the Dervish looking men found in his masterpieces.
It initially started with the watercolour portraits of the natives whom I interacted with during my stay at the residency. Despite being back in Pakistan for many years now, I am still in the frame of mind of the works from the Qajar period. In 2017, I came up with a series of portraits that were inspired by Ghaffari. The people I selected as my models were my friends and ordinary people from my surrounding, who resembled the characters of Ghaffari.
The works which I produced during this residency were directly influenced by my immediate surroundings, daily experiences and the society, culture and politics of the time. During this time Mamta Banerjee won the election in West Bengal, and the Congress party came back came into the power after many years. In my own country, Pakistan, Osama Bin Laden was assassinated. These were indeed intense times in the subcontinent, hence, being a Pakistani citizen who was studying in India raised many questions about my identity. Although I look like an average brown Indian person, whenever I mentioned the fact that I was from Pakistan, local people would look at me with high suspicion a reaction which I found rather amusing.
On the other hand, I received so much love and admiration from my students, a factor which was highlighted when they discovered that I shared the same date of birth as Rabindranath Tagore, 9th May. This day is celebrated as a national holiday in West Bengal, my students celebrated the day by dressing me in the famous Bengali Dhoti and throwing a party for me at a local bar on Park Street, Kolkata. This memory is one which I will treasure for the rest of my life.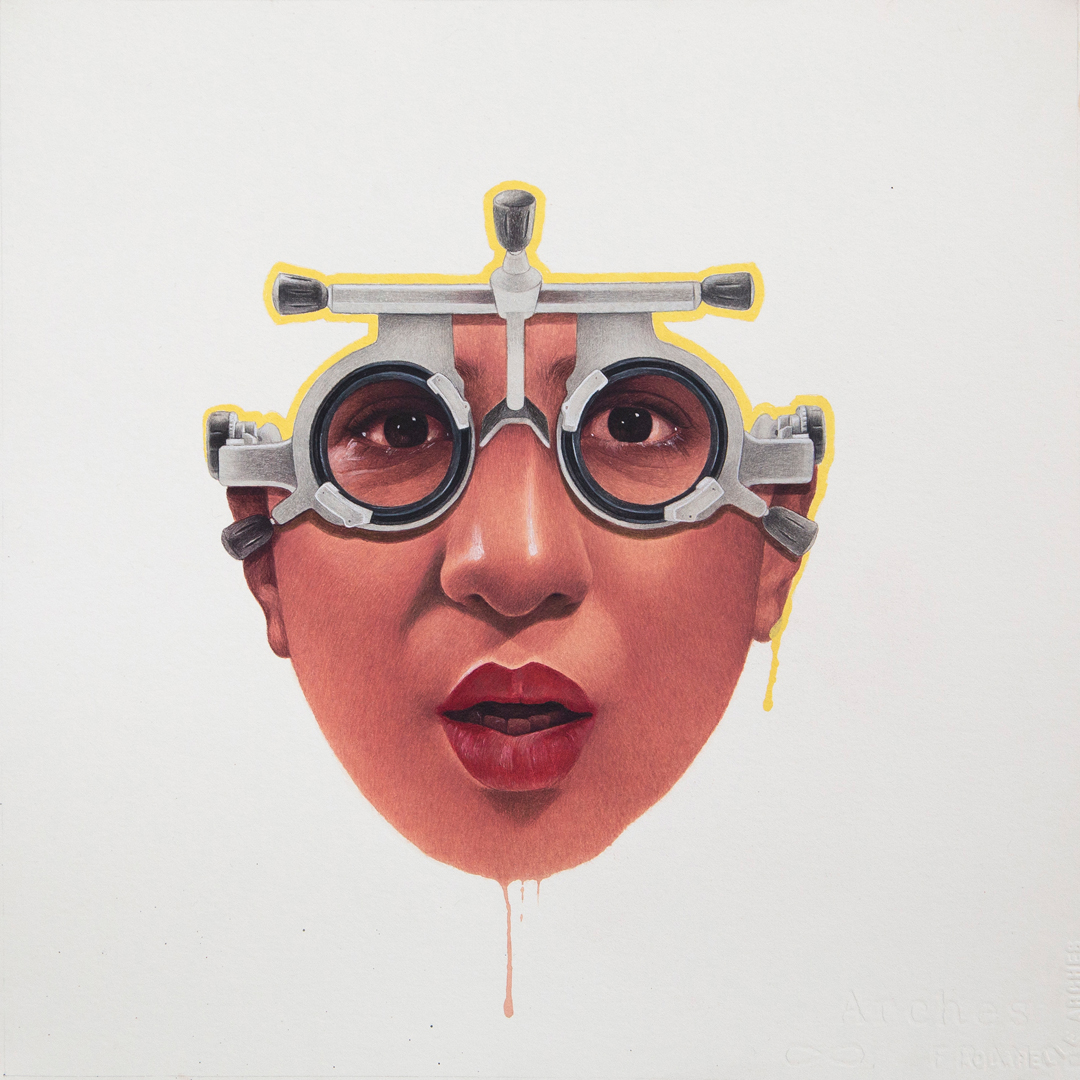 Do you work on your art daily? If so, how do you manage the rigours of it – both physically and psychologically? Has that element of isolation or strain or freedom (to be) crept into your work?
The very nature of my work means that I must work daily as it demands a lot of time to complete one piece of work. After the application of a basic watercolour wash, I work with a brush made of a single tail hair of a squirrel. It is a long process which requires a lot of attention and consistency, which for me acts as a meditative and therapeutic process. It often takes more than a month to complete one work and involves sitting daily for long hours in my studio. Naturally, this long period spent in solitude from the rest of the world does affect me psychologically, and at times I do feel disconnected with reality. In my opinion, my studio is the only sane space where I am at peace and can focus on my creativity. As the world grapples with social distancing during the current COVID 19 pandemic, I can honestly declare that it has not affected me as much as I already find isolation somewhat comforting.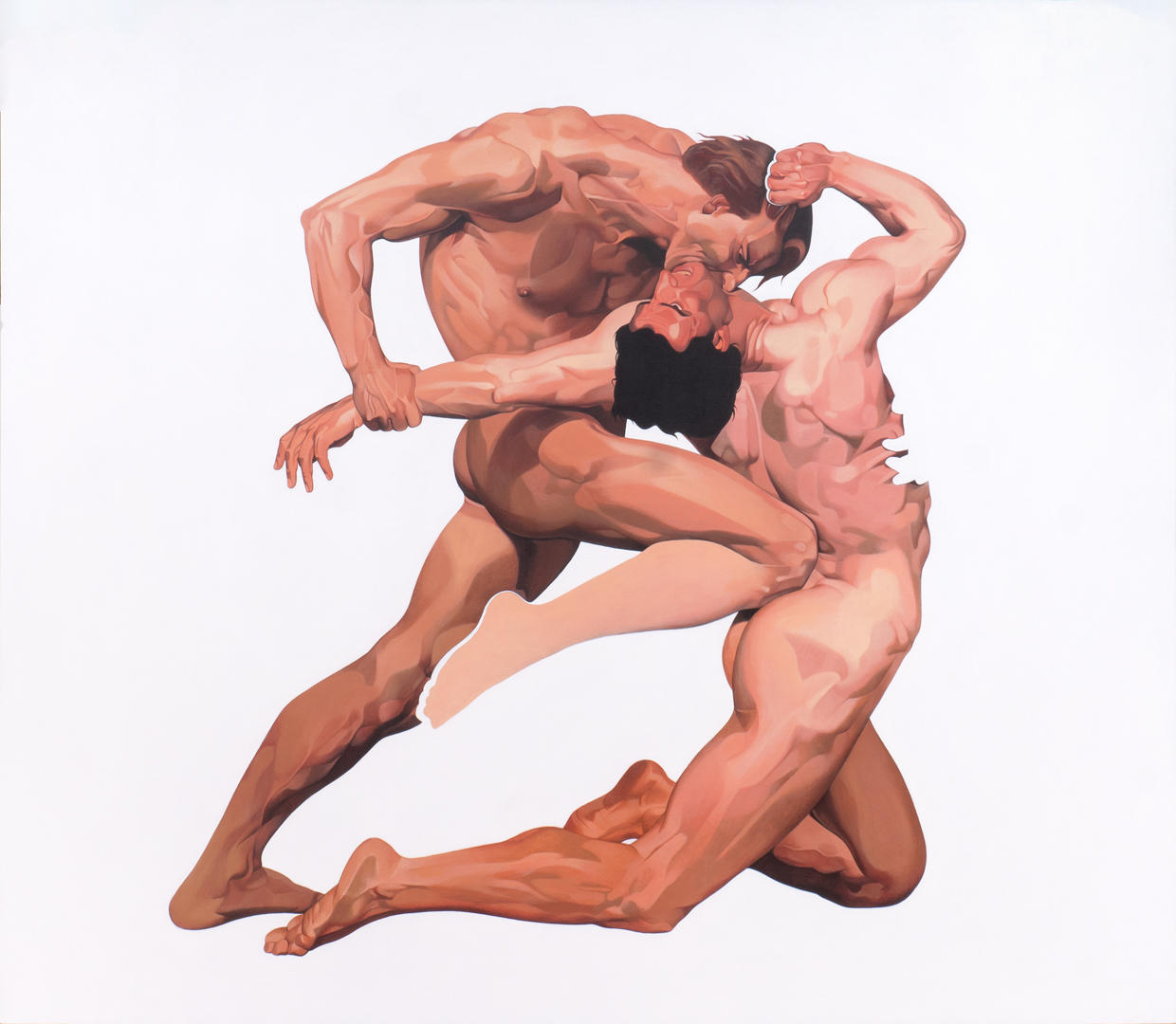 What are you working on currently? Can you give us some insights into your emotion while creating this new work?
Currently, I am experimenting with the double exposure image-making technique. The main thought behind this idea right now is to create some unusual and abstract patterns and images from realistic bodies and portraits. This is still at a very early stage, and at the moment I am working on five or six pieces. This initial phase of creating a bit of work which is in my imagination is a struggle. Perhaps I will resolve it after some time, or I may move on to something else.