An Incomplete History of Protest at Whitney
A new exhibition of works from the Whitney's collection looks at how artists from the 1940s to the present have confronted the political and social issues of their day. Whether making art as a form of activism, criticism, instruction, or inspiration, the featured artists see their work as essential to challenging established thought and creating a more equitable culture. Many have sought immediate change, such as ending the war in Vietnam or combating the AIDS crisis. Others have engaged with protest more indirectly, with the long-term in mind, hoping to create new ways of imagining society and citizenship. An Incomplete History of Protest brings together some of the Whitney's most powerful works by Mark Bradford, Paul Chan, Larry Clark, General Idea, Felix Gonzalez-Torres, Guerrilla Girls, Edward Kienholz, Glenn Ligon, Julie Mehretu, Toyo Miyatake, Senga Nengudi, Gordon Parks, Ad Reinhardt, Martha Rosier, and others.
TITLE:

Annette Lemieux (b. 1957), Black Mass
YEAR:

1991
MEDIUM:

Latex, rhoplex, gesso, and oil on canvas
DIMENSIONS:

95 13/16 x 105 x 1 13/16 in. (243.4 x 266.7 x 4.6 cm).
IMAGE CREDITS:

Whitney Museum of American Art, New York; promised gift of Emily Fischer Landau P.2010.173 © Annette Lemieux
---
"Since its founding in the early twentieth century, the Whitney has served as a forum for the most urgent art and ideas of the day, at times itself attracting protest," said Scott Rothkopf, the Whitney's Deputy Director for Programs and Nancy and Steve Crown Family Chief Curator. "From questions of representation to the fight for civil rights, An Incomplete History of Protest foregrounds issues that still incite protest today. At the root of this exhibition is the belief that artists play a profound role in transforming their time and shaping the future." "The exhibition offers a sequence of case studies focused on how key concepts emerge at particular historical moments. Acknowledging that no exhibition can approximate the activism now happening in the streets and online, we wanted to reveal how artists approach protest with methodological, stylistic, and political complexity," remarks David Breslin, DeMartini Family Curator and Director of the Collection.
click the image for credit details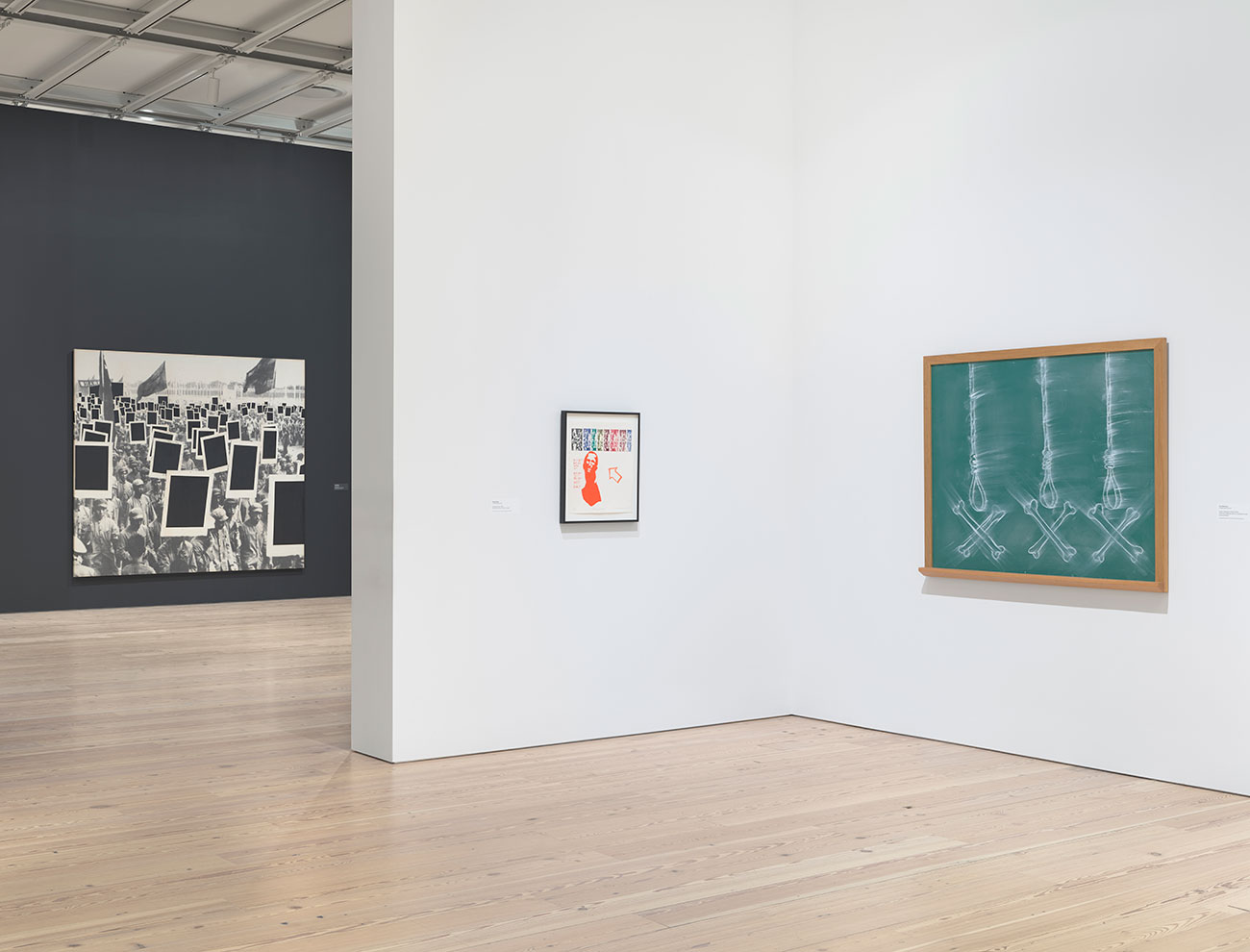 The exhibition is organized in the following sections.
Resistance and Refusal
How artists in the aftermath of World War II and during the fight for civil rights used ideas of resistance and refusal to reject inherited policies, politics, and social norms. Among the artists included are Larry Clark, Toyo Miyatake, Gordon Parks, and Ad Reinhardt.
Strike, Boycott, Advocate: The Whitney Archives
In the 1960s and 1970s, during the war in Vietnam and the fight for civil and women's rights, museums increasingly became sites of political action and protest. Using material from 1960-1971 gathered from the Whitney's archives, the presentation in this gallery examines moments of collective, artist-led engagement with, and frequently in opposition to the Whitney. From disputes over the curatorial direction of the Museum to demands that it be more inclusive and accessible, artists have shaped the course of the Whitney and continue to do so today.
Spaces and Predicaments
Two works from 1969 and 1977 by artists who chose oblique, poetic, and abstract means to express engagement and opposition. Instead of working within a documentary or propagandistic tradition, the sculptures by Melvin Edwards and Senga Nengudi suggest that protest can be personal, allusive, and unclassifiable.
Stop the War
Opposition to the war in Vietnam started on college campuses in the early 1960s. Posters were essential tools of education and persuasion in the antiwar movement. In addition to calling for direct political action, artists also made singular works that reflected on the war in Vietnam. The Whitney recently acquired the Daniel Wolf Collection of Protest Posters, with funds from The American Contemporary Art Foundation, Inc. Related to the movement, a significant selection will be presented here for the first time. Edward Kienholz and Nancy Spero are included.
No Idle Gesture
Beginning in the 1960s, the feminist movement grew increasingly vocal and influential. Advocating for the legal and social rights of women, it addressed reproductive freedom, domestic and sexual violence, and the family, among other pressing concerns. These works focus on feminist explorations of labor, whether in the home or workplace. Guerrilla Girls, Howardena Pindell, Martha Rosier, Mierle Laderman Ukeles, and others are in this section.
Mourning and Militancy
During the 1980s and 1990s, AIDS and complications from it killed nearly half a million people in the United States, a disproportionate number of them gay men and people of colour. Many artists made activist work that criticized government inaction, promoted awareness and treatment, and expressed support for people fighting and living with the virus. Other works included make protest as personal and intimate as it is shared and monumental. AA Bronson, General Idea, and Felix Gonzalez-Torres are among the artists and collectives on view.
Abuse of Power
In the 1990s, artists witnessed and responded to the persistence of racialized violence in American society—a concern that remains pressing today. Many of these works are purposefully confrontational, speaking unapologetically to painful aspects of American history. Hock E Aye Vi Edgar Heap of Birds, Carl Pope, and others are included in this section.
The Usable Past
Comprising of artworks largely made after 2000 that evoke the concept of the "usable past"—the idea that a self-conscious examination of historical figures, moments, and symbols can shape current and future political formation.
click the image for credit details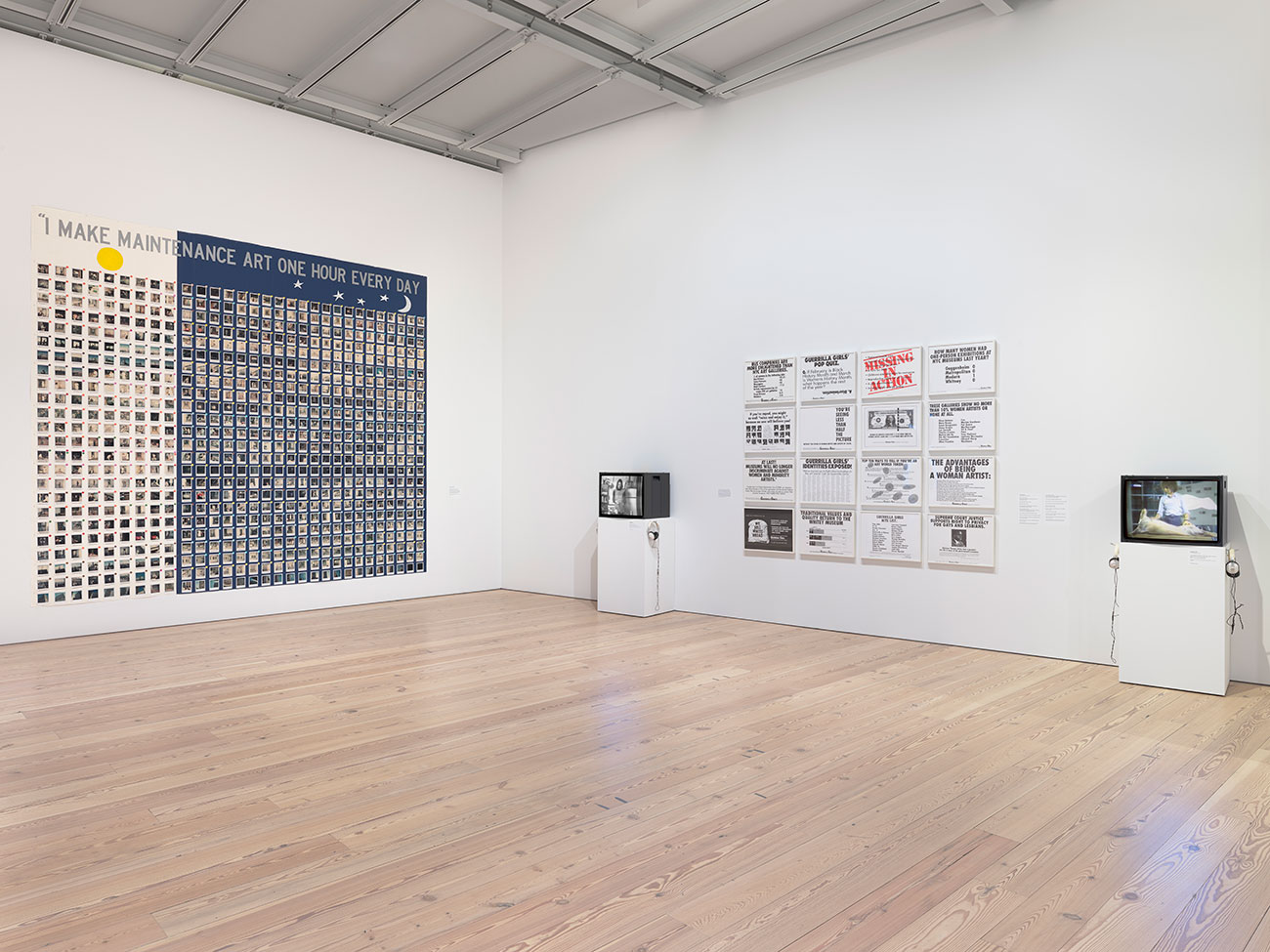 click the image for credit details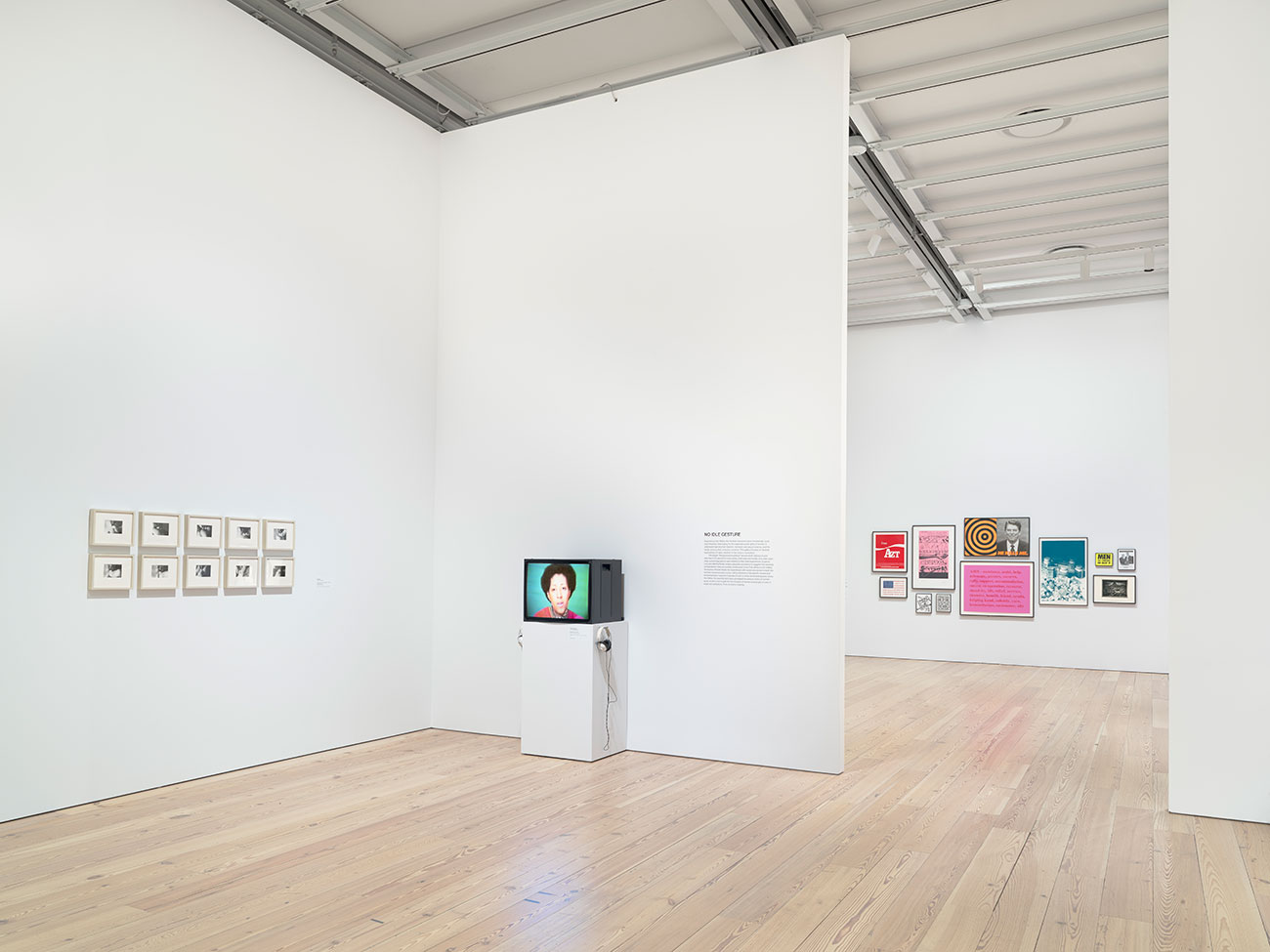 click the image for credit details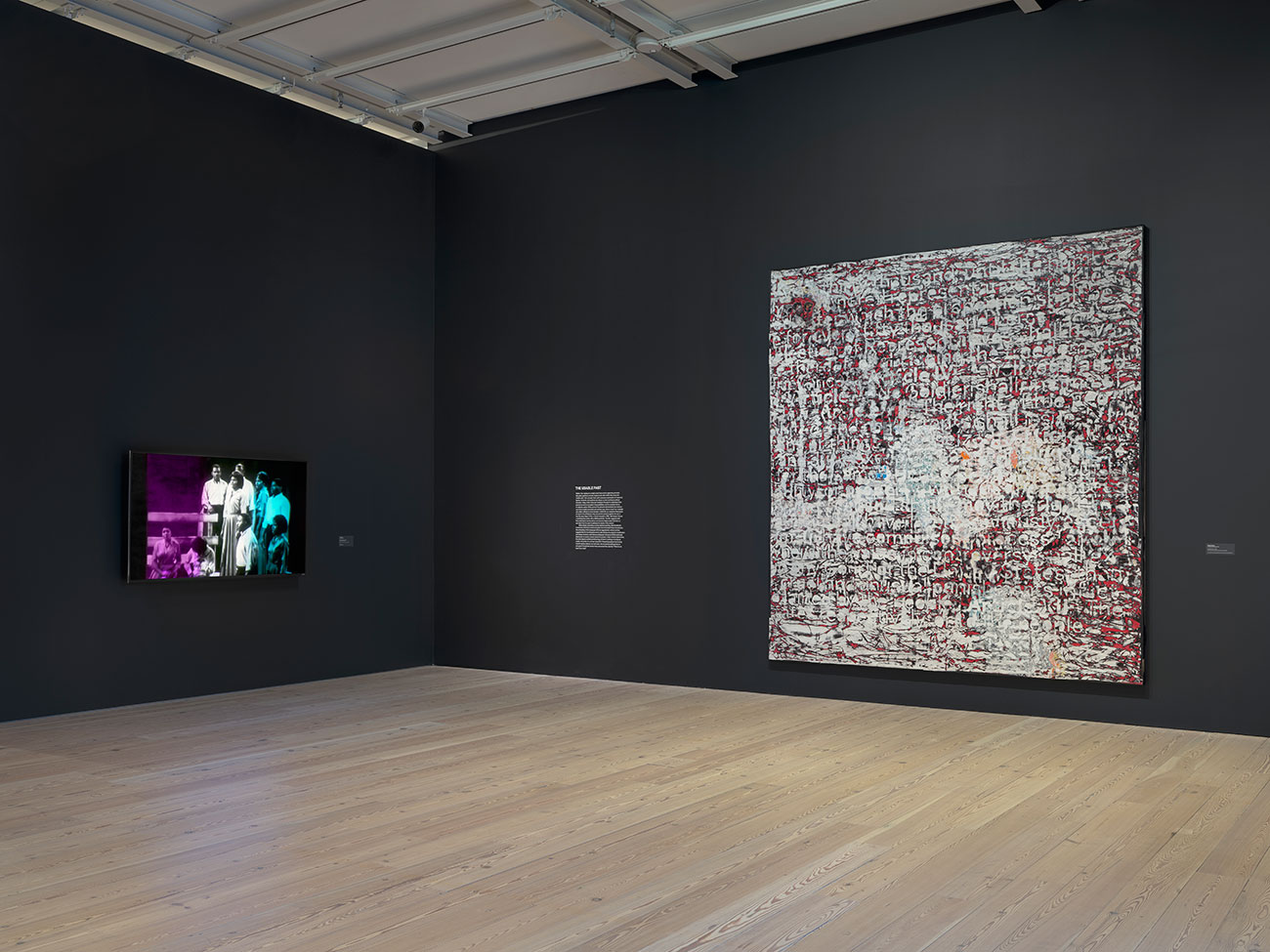 click the image for credit details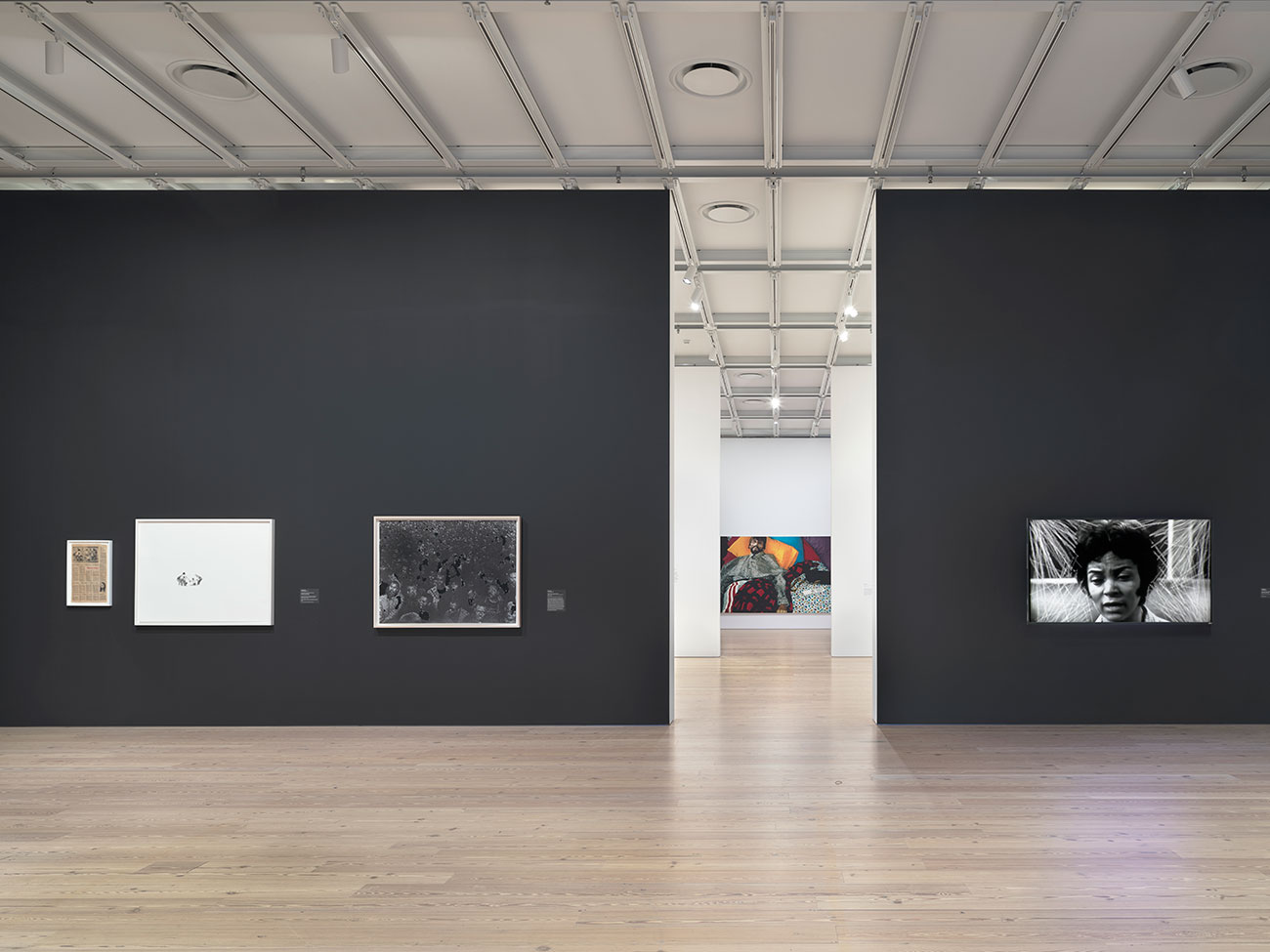 click the image for credit details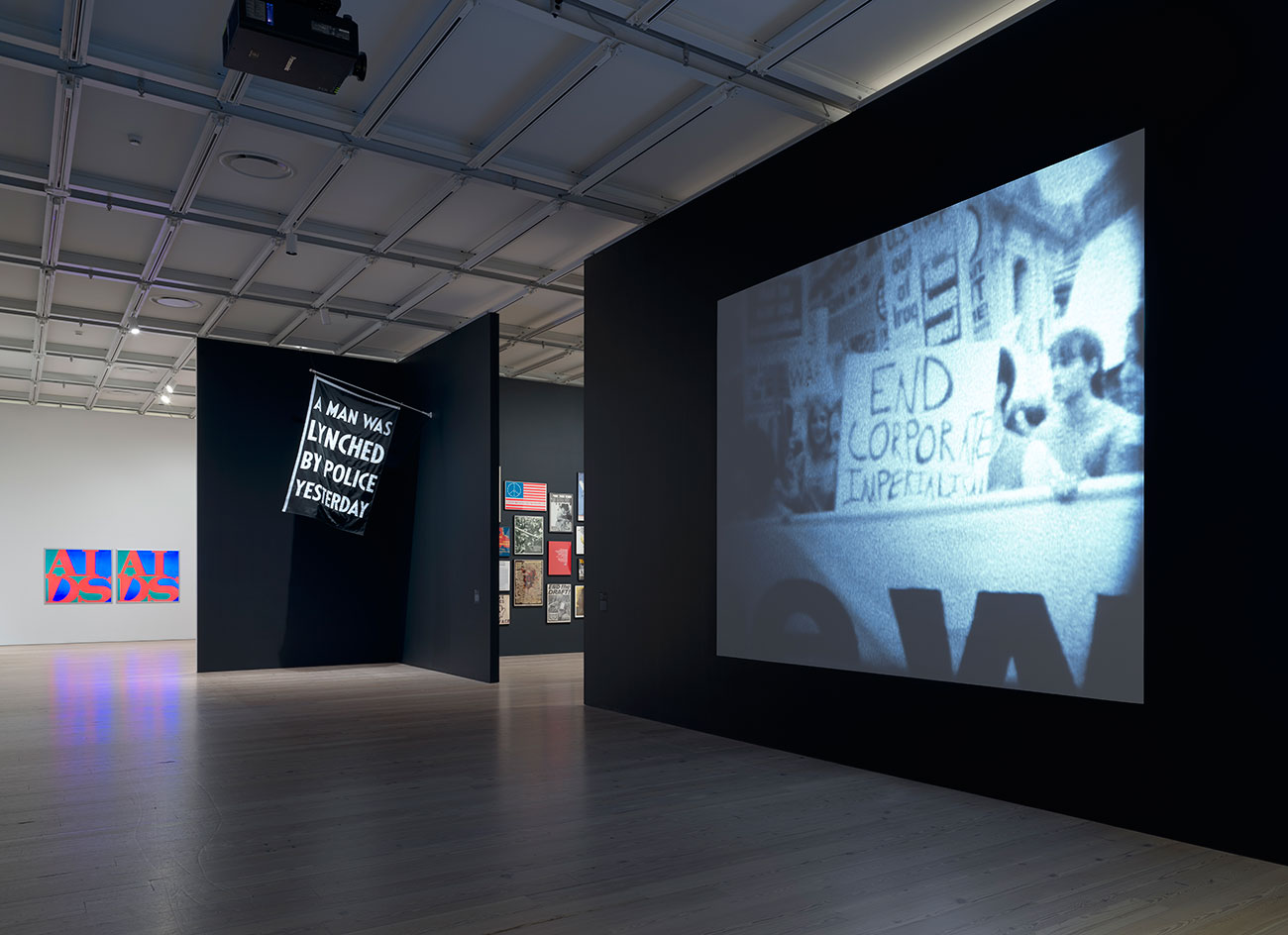 click the image for credit details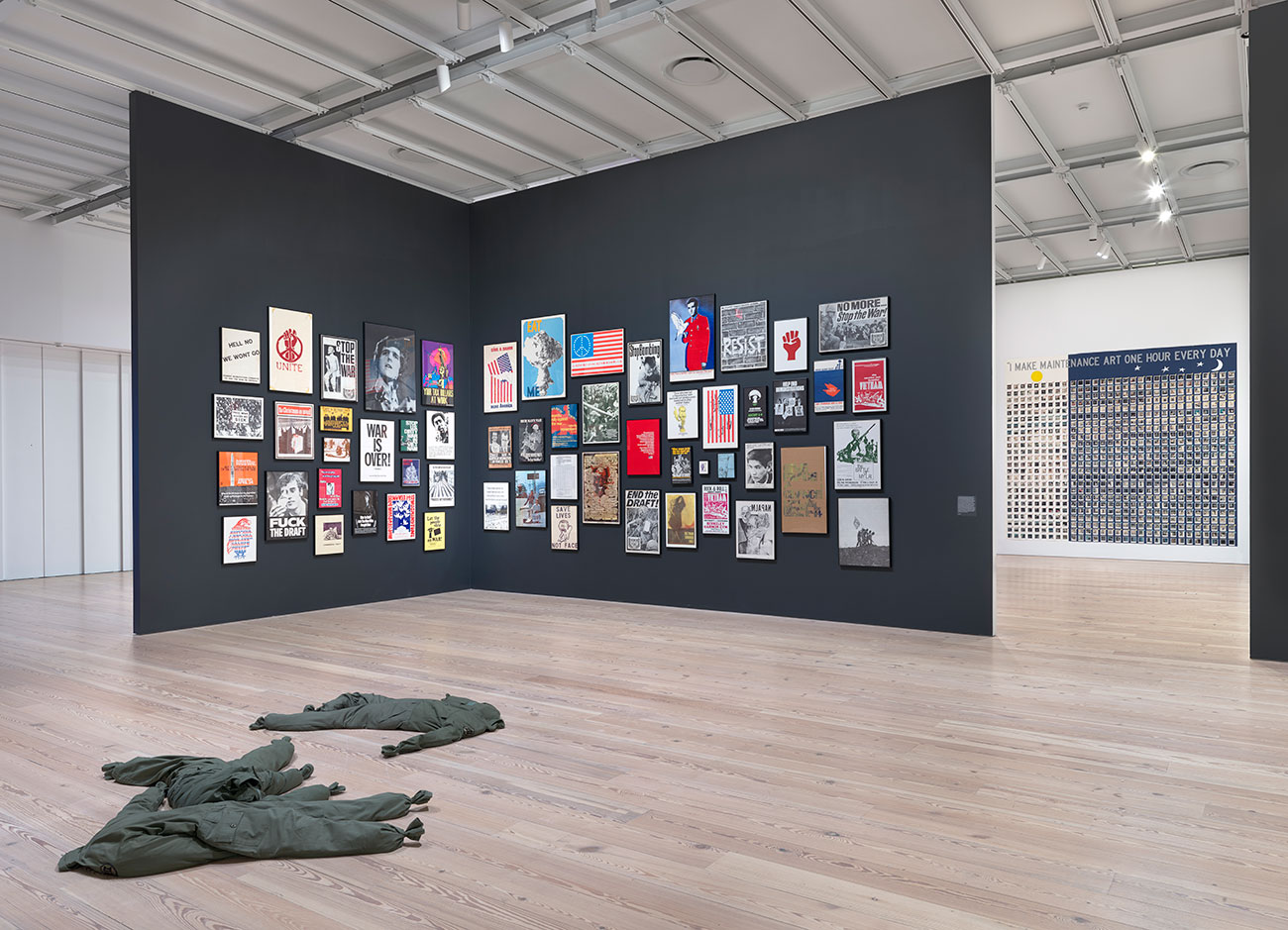 click the image for credit details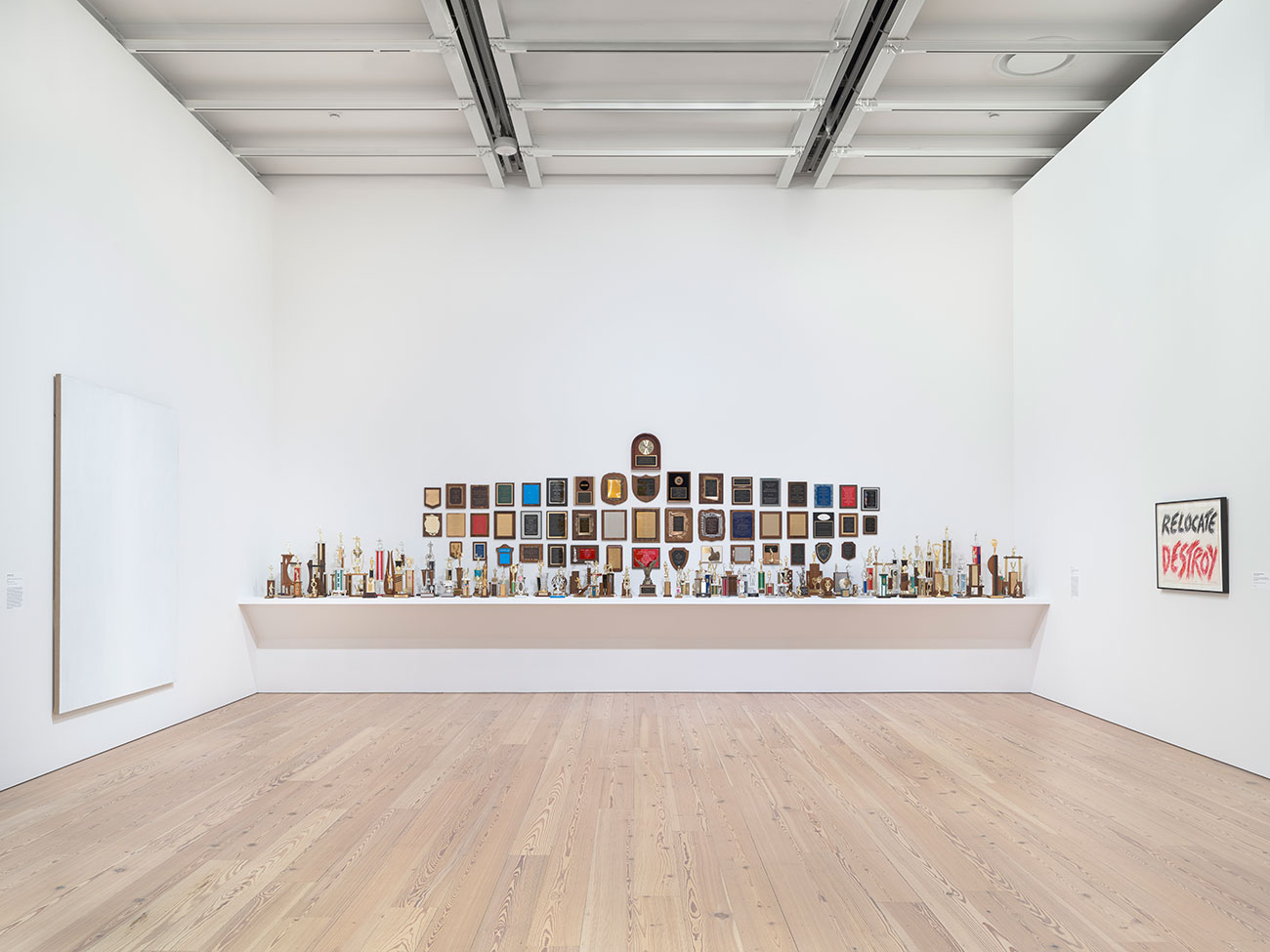 click the image for credit details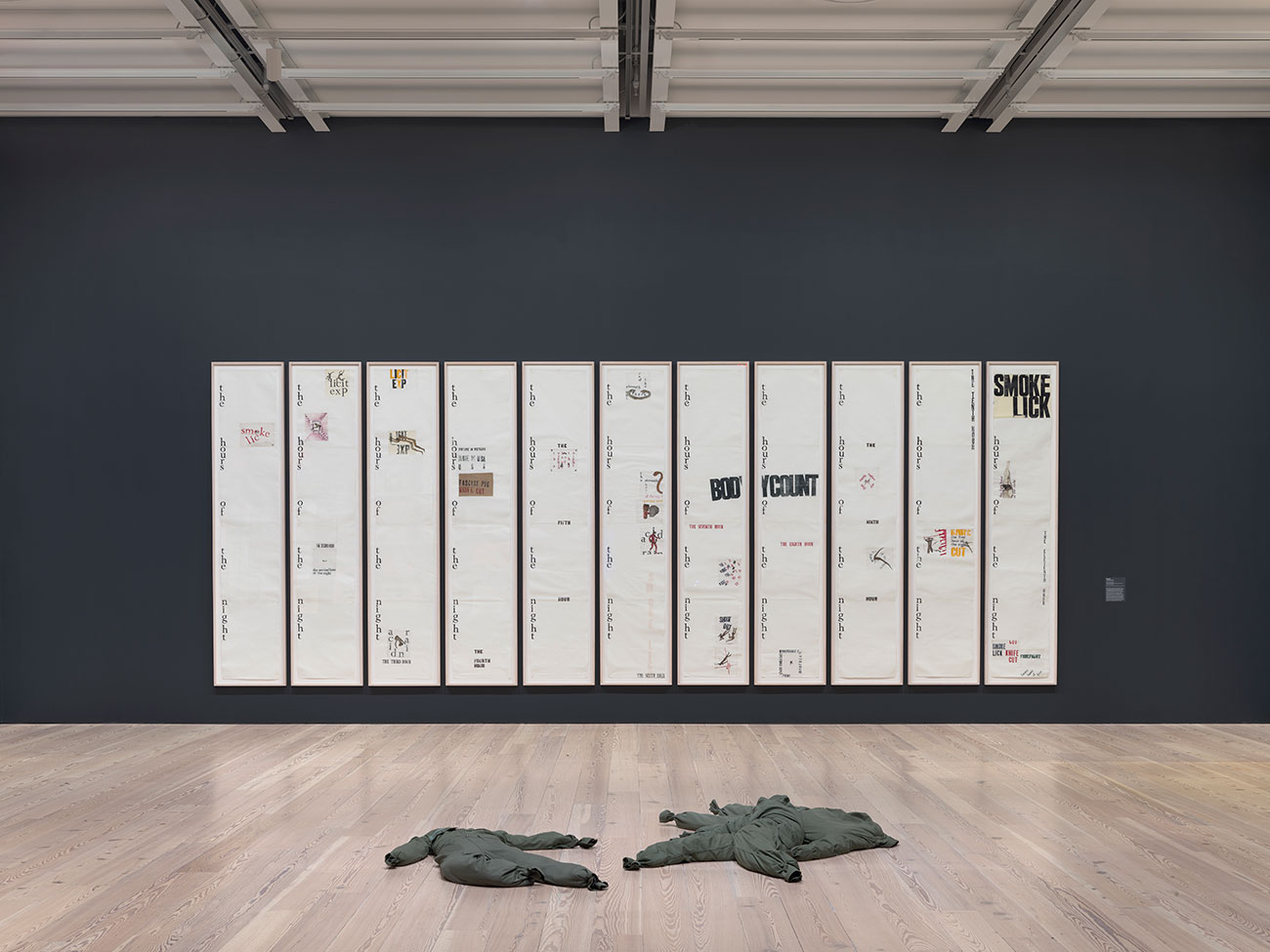 click the image for credit details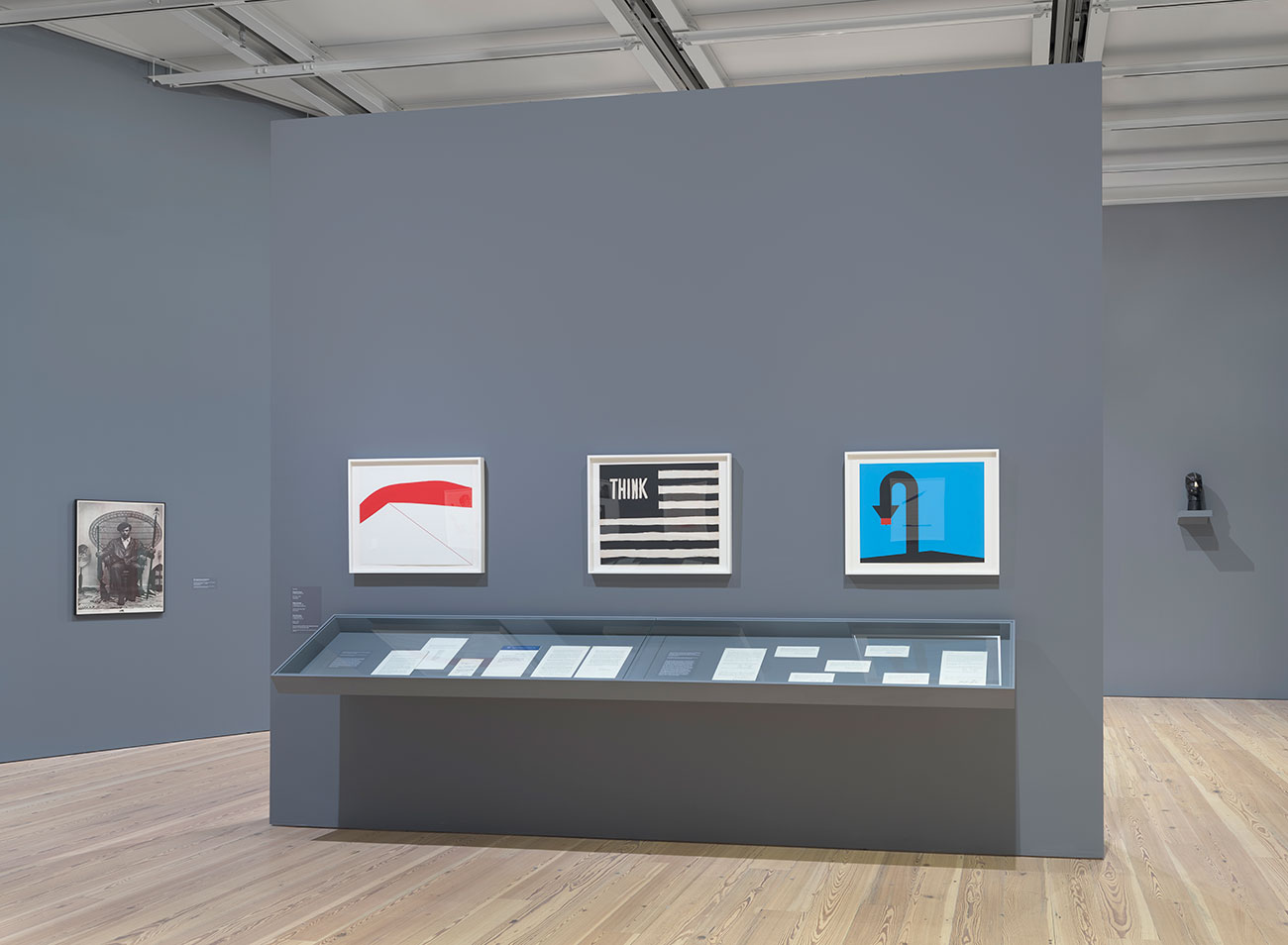 An Incomplete History of Protest is organized by David Breslin, DeMartini Family Curator and Director of the Collection; Jennie Goldstein, assistant curator; and Rujeko Hockley, assistant curator; with David Kiehl, curator emeritus; and Margaret Kross, curatorial assistant.
click the images for credit details